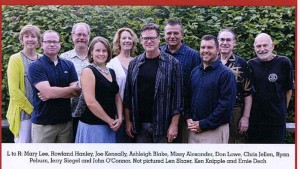 Thank you to all those who have spent time and energy in support of our candidates. The experience of participating in a campaign that was enthusiastic, well crafted, and loving will carry us forward to affect our community.
Special mention to Joel, Don, and Ashleigh for their relentless, positive, and spirited work.  I see Don's election as the first step towards building a town leadership that will lead in an inclusive manner and that will have us proud of our town government and inspire each of us to  better our community.
The energy that our committee harnessed has great potential to improve our community. Let's go forward with that!
-Jeff Ginsburg