James Neunzig has served on the Board of Education (BOE) for the previous four years. His most recent role is Chair whose term completes at the end of this year.  He now seeks a second term serving on that Board of Education.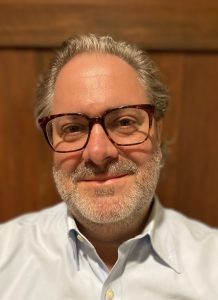 James was asked why he is running again and why he would continue to be a valuable member of the BOE.
"Having served the Board of Education (BOE) for the previous four years, I am eager to continue the momentum of that work. I am the current BOE chairperson. If Sherman does re-elect me for another four-year term and you elect Kate Kelley Frey, I would likely have the privilege of serving as the BOE Chairperson for the next two years. Either way, I will work tirelessly.
"My style is to work in partnership with parents, other citizens, and town leaders to address the important issues meaningful to the Sherman community. Investing our tax dollars wisely towards the best school experience for not only the near-term but also for the future is essential to me.
"My wife Kara and I have lived in Sherman for more than 20 years with our three children, all of them have attended The Sherman School.  I am the owner of J.P. Gifford Market, Giffords Catering, and J.P. Gifford Café.  I have over 30 years of experience in the Hospitality business.
"After graduating from the Culinary Institute of America with an AOS in Culinary Arts, I earned a business degree in Hotel, Restaurant & Institutions Management from the Indiana University of Pennsylvania. During that time, I taught culinary arts and restaurant management to undergraduates at the university.
"From those experiences, the most important ability I developed was to listen first and foremost. Ask questions.  Seek expert advice. Gather the facts and carefully form a position that could evolve as new information and perspectives come into focus. Sometimes the result is going in directions originally unexpected. I consider myself to be very thoughtful and reflective and do not make snap decisions.
"I believe in and love our small town.  Even in Sherman, I've seen a rich diversity of viewpoints from a wide range of backgrounds. Our children reflect that diversity which must be nurtured along with our commonality,  in our schools, community, and how we administer the BOE.  I want the BOE to foster a safe, congenial, and wonderful educational experience. I want this for my own children and for all my neighbors' children. I want the school environment to be one in which our more senior members of our community want to volunteer and feel a strong connection to this vital hub of our town—regardless of whether you have children or not.
"My experiences in business have given me the flexibility needed to work with an evolving BOE—one that will experience the departure and arrival of several board members. Both BOE versions share similar goals and going forward, I expect, the new to have some different approaches.  Essential is to respect and use the groundwork laid by the previous BOE and to build on that. To those stepping down, I have gratitude for their hard work and hours of volunteer time. To those willing to step forward, and give thanks and encouragement.
"My commitments bring a full life and am glad I am able to compartmentalize and be the best parent, husband, small businessman, BOE-member, taxpayer, voter, the charitable person I can be with little compromise. I usually donate anonymously and am reluctant to mention the extent to which my businesses and I have freely provided wine dinners, delectables, and staffing to events supporting the Sherman Library, the Sherman Historical Society, and the Sherman Parent-Teachers Organization, and many others. I don't keep track, don't care for recognition, and do it just to help. I mention it only for those unfamiliar with me.
"What aspect of being on the BOE have I enjoyed the most? I've especially enjoyed the company of both past and present board members. I see everyone's intent as pure. If re-elected, I will ensure that we efficiently/effectively invest in our children's educational experience for not only the near-term but also for the future. I will ensure our community is regularly informed of our efforts.