Kate Kelley Frey seeks a position on the Board of Education. This would be her first run at an elective office.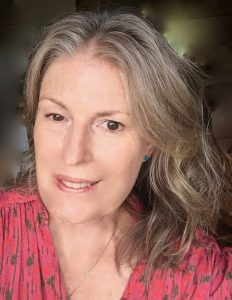 Kate was asked why she is running and why she would be a valuable member of the BOE.
"To volunteer my time and give back to a town that has supported and given so much to me personally, and to my family over many years, would be a tremendous privilege. My expertise in curriculum design and best practices would fill a practical need currently existing on the Board of Education (BOE). Running for a seat on the BOE is a stroke of good fortune: to have the special abilities to give back and a strong sense of indebtedness to Sherman.
"I am currently an elementary school teacher with 33 years of experience in public education who has worked with high needs children in Texas and Connecticut.  I have my Master of Science in Curriculum from Western Connecticut State University and a Bachelor of Science from Northeastern University.  I feel my knowledge of curriculum, best practices, and my collaborative nature would be an asset to the Board of Education. I am a good listener, reflective, and value different perspectives. I believe in cooperation and that when we value all perspectives and work together as a community we get a far better outcome than working alone or in isolation. The needs of the children in our community are my top priority and strive to balance that with ensuring that the taxpayers get the best value for their hard-earned money.
"The Sherman School holds a special place in my heart for many reasons. My first teaching job was at the Sherman School. I  taught 6th, 7th, and 8th-grade social studies filling in as a long-term substitute for several months. It was a supportive, close-knit staff who welcomed me with open  arms and who were delighted to have "one of their own," come back to teach. The students and parents were also a joy to work with, eagerly participating in our celebrations of Ancient Greece and Rome. One parent volunteered to share a slideshow of her life in Iran before she moved to Sherman with my students.  It was a privilege to work alongside my mother and be part of an engaged community of parents, grandparents, caregivers, and friends who all played a role in supporting student learning in the classroom and beyond.
"In 2007 I moved back to Sherman and built a house in the field behind my parents' house. I would soon gain a new perspective of the Sherman school community as a parent. My daughter and my brother's boys would all ride the bus together each day and I would get to know all of my daughter's classmates and families. We fundraised together, attended art shows, talent shows, musicals, chorus and band concerts, and open house night each year. I have heard many stories from friends over the years about how they felt like their child was part of a bigger community at the Sherman School,  being raised and cared for by a community of adults.  I am so grateful that my daughter and nephews were able to belong to a unique  K-8 school community,  make lifelong friends, experience small class sizes, and participate in all the wonderful programs that the school offers.
"My family became full-time residents of Sherman in 1976 when we moved into what we affectionately called " the camp." while we waited for our new house to be completed. I have such fond memories of Lake Candlewood and the bugle call at the Boy Scout Camp that would wake us each summer morning to our parents' chagrin. Little did I know that one of my future Sherman classmates, whose family were caretakers of the Boyscout camp, would be one of my friends, and we would spend winters ice skating and have sleepovers at the lodge. My brother and I made many friends those first years at Sherman School and I still see many of my classmates around town at the IGA or stay in touch through Facebook.
"I realize that my experiences differ from others but I think all students deserve a great public school with the resources, programs, and curriculum to nurture their curiosity, imagination, spirit, talents, and desire to learn. I am honored to be running for a seat on the Board of Education and will work hard to earn that trust."